Back to Articles
The Secret of Contentment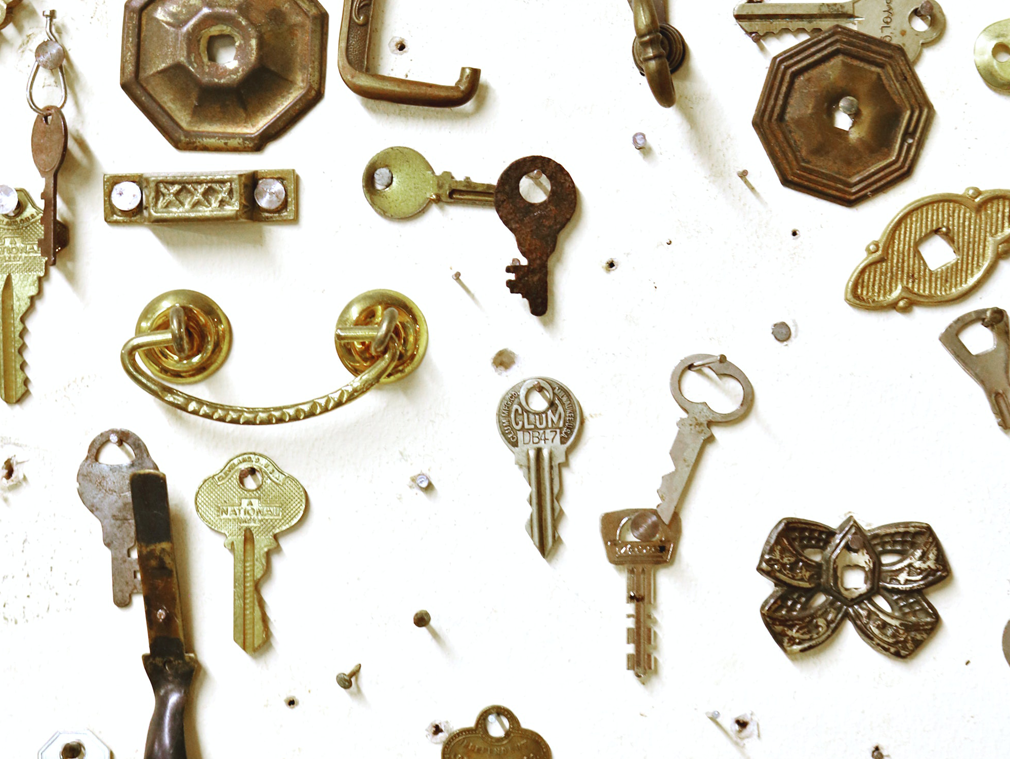 I have been thinking a lot about contentment lately.
The Oxford Dictionary defines contentment as a "state of happiness and satisfaction".
If "being happy" was all that there was to contentment then all the movie stars in Hollywood and professional athletes wouldn't have lives so full of discontent, right? I mean, we wouldn't see them running from one thing to the next chasing contentment.
No, contentment is more than just being happy or satisfied with our physical possessions and wealth. A more complete Biblical definition would be: "To be free from care because of the satisfaction gained by what someone already possesses in Christ Jesus". This definition could fool us into buying into the 'American Dream' thinking that contentment is based upon our own physical possessions. But this isn't what Paul means in Philippians 4:11 which says: "Not that I speak from want, for I have learned to be content in whatever circumstances I am." Paul goes on to say that it doesn't matter whether he has plenty or nothing—he is content.
It has nothing to do with his physical state, the number of his worldly possessions or even the amount of food he is able to eat. His contentment goes beyond all of that. Literally, in the Greek the word that Paul uses to describe himself as being "content" is 'self-sufficient'. Paul, however, is not really meaning that he is self-sufficient unto himself but he has learned to be God-sufficient. One of the reasons he writes the book of Philippians is to say thank you to the church in Philippi for their generous financial support and love gifts which they had sent him. Paul is thankful for the support and tells them so but really what Paul is most joyful about is the fact that they sacrificially gave of themselves as an act of worship towards God. In Paul's mind he didn't really need their money. Paul recognized that he had God looking after him and possessed all that God had given him and that was enough for Paul.
Paul had come to understand a lesson that takes a long time to learn—the secret of contentment. As he walked with God throughout all of his missionary journeys there were times when he experienced Gods provision over and above what he expected, but there were also times when he experienced a lack which was also an important part of the learning. Sometimes he was blessed with staying in quite lavish settings such as on the island of Crete when the Governor gets saved or even with Aquila and Priscilla. Other times Paul is left hungry and physically hurting such as in the Philippian jail. The believers in Philippi were aware of all of these experiences that Paul had endured, so as a means of encouragement he lets them know that he has learned to be content no matter his circumstances.
Basically what he is saying is that their money is a blessing but it will not improve the state of his soul in Christ in the least amount. I wish that I could hold that loosely to the stuff of this earth, don't you? How did Paul get to this place of not holding onto earthly possessions so tightly for his contentment? In Philippians 4:12 Paul says "I have learned the secret of being filled and going hungry, both of having abundance and suffering need." Notice what Paul calls contentment—"A Secret". He's grasped something that isn't easy to grasp. He's holding onto something that is not easily held. He's found a secret that few people learn.
What Paul means is that this "Secret" doesn't come as part of the initial salvation package but it is something yet to be realized. When we are saved we receive the forgiveness of all our sins past, present & future. We are adopted into the family of God as sons and daughters. We receive the gift of the Holy Spirit, sealed until the day of redemption. A guarantee. We are included into the body of Christ, His church—His body. Yet, the "Secret" of Christian contentment is not given at the moment of salvation. It is not part of the initial package so to speak. When Paul met Christ on the road to Damascus he didn't fully understand contentment. No, he had to learn this secret on his daily walk with Christ. It was through all the blessings and incredible suffering that Paul went through where this secret was learned!
Since it is a secret there are 2 things implied: 1). Not every believer has learned it. 2). It is possible to learn it. It is possible to be a true Christian but be incredibly discontent. Don't you find that to be true? The Lord allows us to go through hard times such as the pandemic we are facing right now to teach us the secret that Paul learned—the secret of contentment. Are you learning it right now? Take courage and encouragement from Paul. If Paul can learn so can we!
Still Learning the Secret,
Pastor Jason