Back to Articles
Back to School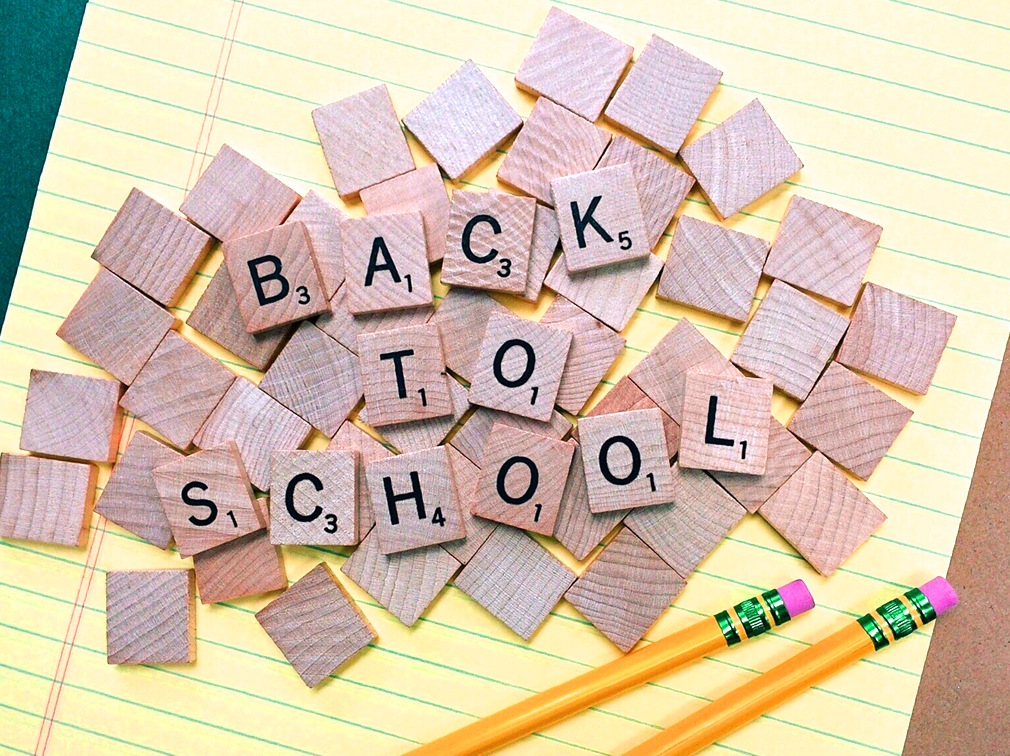 Well, it's that time of year when the kiddos head back to school for another year of study. They have had a break from the books during the summer months and most kids are not eager to sit still and do the hard work of learning. But the truth of the matter is that all of us are in the Lord's school of life with the Bible as our study book and the Holy Spirit as our teacher. As God's children, we are getting to learn the way of the Lord as we grow into becoming more and more like Christ while we face our constant enemies.
Teach me Your way, O Lord, and lead me on a level path because of my enemies. Psalm 27:11
Even though we have enemies who hate us, our Lord Jesus loves us. He especially loves little children. This is because children have a simple faith in the Lord that we call child-like, the way all of us must be when we come to Jesus. Matthew 19:14 tells us, "Jesus said, 'Let the little children come to Me, and do not hinder them; for to such belongs the kingdom of heaven'" (ESV). They are tenderhearted and will easily put their trust in Jesus. They generally "get it" and understand in simple terms what it means to trust and obey. Now, that doesn't mean they are perfect at trusting and obeying. None of us are. And children can be very uninhibited to let us all know when they aren't getting their way.
But, as Christian parents, we also deeply love our children and want the very best for them. We desire to see them grow in their love and submission to the Lord and have a genuine faith and trust in Him on a regular basis. So, we teach our children the Bible at home and place them where they are taught the Scriptures, such as in RBC Sunday School classes, the AWANA program, and in VBS and Cross-Training. Whether we enroll our children in private Christian schools, public schools or choose to homeschool, it is our responsibility to carefully monitor who our children hang out with and what the teachers are teaching them.
No matter where we parents place our children for their education, the prayer of all Christian parents must be for our children to grow in their love for the Lord and that they will be used of Him to witness to their friends who don't know the Lord yet.
Now that our children are back in school for another year of learning, it is essential more than ever that we as parents evaluate what our children are being taught. The very strong secular agenda in our nation is attempting to take control of the minds of our kids, especially the younger ones. Students have been taught that evolution is absolutely true and can be completely proven through science. Yet evolution is only a theory (opinion). Those who teach such secular ideas have a goal to remove God from everything leaving all people to live as we please. This atheistic viewpoint leaves no hope in this life and that which is to come. Psalm 14:1 says "The fool says in his heart, 'There is no God'" (ESV). These secular ideas are causing confusion in the minds of our little ones, which would really confuse anybody. And where does this confusion come from? It is from Satan himself; it is God who gives peace. 1 Corinthians 14:33 says "For God is not a god of confusion but of peace" (ESV).
In Matthew 18:6, Jesus also tells us, "Whoever causes one of these little ones who believe in Me to sin, it would be better for him if a millstone were hung around his neck, and he were drowned in the depth of the sea" (ESV). God has a deep love for our children to the point that those who lead them astray will be severely punished.
May we as loving parents be very vigilant to guard the hearts and minds of our children by daily feeding them the Word of God.
Ralph Loper | RBC Lay Elder